manakii's Top Moments of Tokyo 2020
From athletes wearing masks on the medal podiums to the absence of fans, Tokyo 2020 was an Olympic games unlike any before it. manakii, like the world, was following the stories and feeling in awe of all of the athletes' achievements. As such, we've compiled a list of some of our favorite noteworthy moments from Tokyo we think everyone should know about.
Mykayla Skinner's Silver Medal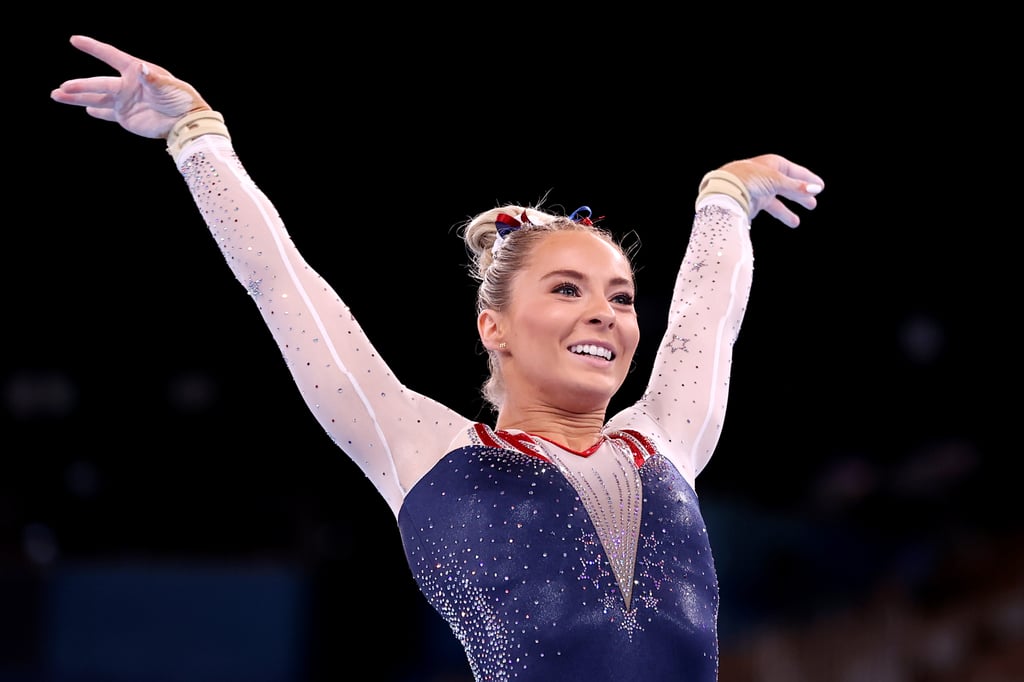 Mykayla Skinner's story is one of resilience and showing up when called upon. As an alternate on the 2016 United States gymnastics team, she was able to qualify as an individual for the Tokyo games. The US gymnastics team is hard enough to qualify for once, let alone twice. However, just when she thought her gymnastics career was over, Simone Biles pulled out of the Vault competition - leaving Mykayla Skinner eligible to compete. It seemed like the stars aligned for Skinner, even though it was at the cost of her teammate's well-being. Considering Mykayla was thrown back into competition at the last minute, it is simply incredible and a testament to her training that she finished the competition with a silver medal (only 0.167 points behind the gold).
Women's Street Skateboarding Medalists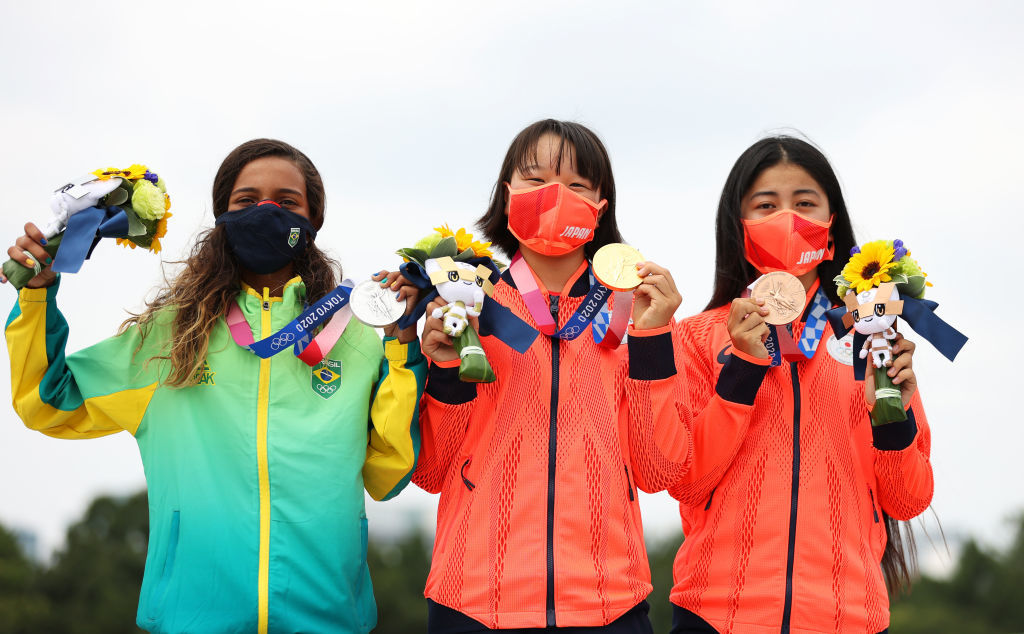 Sometimes we need a reminder that no one is ever too young to achieve greatness. That's exactly what all of the medalists in this event showed us. Not only was this skateboarding's first appearance at the Olympic games, but 3 teenage girls dominated the competition. Momiji Nishiya, 13, won gold. Rayssa Leal, also 13, finished with silver. Funa Nakayama, the oldest of the medalists at age 16, took bronze. On the world's biggest stage, these three girls proved that skateboarding is a girl's sport too.
Germany's Gymnastic Uniforms
Germany's women's gymnastics team sent the world a very powerful message through their uniforms: women's uniforms don't need to be sexualized. The sport of gymnastics is full of deductions for minute details unrelated to the athlete's performance (aka deductions for picking a wedgie or showing a bra strap). Opting for full-body leotards, they proved that the traditional, much more revealing leotards shouldn't be the only option for women. Not only did the show that fashion and function can go hand-in-hand, but that women in this day and age should have ultimate control over what they wear and feel comfortable in.
Women's 1500m Freestyle
Tokyo 2020 was the first Olympics to feature Surfing, Skateboarding, Karate, and Sport Climbing. This Olympics was also the first time women were allowed to swim the 1500m Freestyle. While the men have been swimming this distance at the Olympics since 1904, it was believed that female swimmers weren't strong enough to complete this distance. Never included in the women's swimming program before, Katie Ledecky cruised to a first-place finish, winning the event's first-ever gold medal. Every single swimmer in this event made history - proving that women are in fact strong enough to do anything.
Ilona Maher's TikTok Fame
Ilona Maher is a player on the US Women's Rugby Sevens team. At 24 years old, the athlete has mastered rugby and TikTok. Most people have never seen what goes on at the Olympics beyond what NBC broadcasts. Ilona gave followers that rare glimpse. Athletes at the Olympics are idolized like gods by people across the globe. Ilona showed people that they are as relatable as any other human. Her videos have captured the hearts of 26.4 million people, converting many of her followers into first-time rugby fans. 
Author || McKenna Robertson
---